Pediatric Gastro 2018
About Conference
EuroSciCon finds immense pleasure in inviting Gastroenterologists, Hepatologists, Physicians, Pediatricians, Endocrinologists and other eminent personalities in the field of Medicine for participating in "13th International Conference on Pediatric Gastroenterology" which is to be held on October 22-23 at Berlin, Germany.
The theme of the conference relies on "Innovations and Advances in Gastroenterology". The conference emphasizes the growing research works in the field of Pediatric Gastroenterology and the modern therapeutic methods for diagnosis, treatment and prevention of gastrointestinal diseases & its associated complications. This conference will act as a knowledge bank for the participants in expanding their vision in the field of "Pediatric Gastroenterology" and its related branches. It serves as a platform for presenting your innovative ideas and strategical methodologies in the field of Pediatric Gastroenterology.
Pediatric Gastro 2018 will focus on the recent innovations, complications of gastric diseases in pediatrics. It is a platform for the researchers across the globe to share their knowledge and experience and enlarge their vision in this field .
Why Berlin, Germany?
Berlin is the capital and the largest city of Germany as well as one of its 16 constituent states. Due to its location in the European Plain, Berlin is influenced by a temperate seasonal climate. Located in northeastern Germany on the banks of the rivers Spree and Havel.
Berlin is a city of culture, politics, media and science. Its economy is based on high-tech firms and the service sector, encompassing a diverse range of creative industries, research facilities, media corporations and convention venues.
Berlin serves as a continental hub for air and rail traffic and has a highly complex public transportation network. Modern Berlin is home to world-renowned universities, orchestras, museums, and entertainment venues, and is host to many sporting events. Berlin is home to 138 museums and more than 400 art galleries. There are several museums of world art and culture namely the Museum of Asian Art, the Ethnological Museum, the Museum of European Cultures, as well as the Allied Museum. The city is also active in theatre and stage activities. The Berliner Ensemble is famous for performing the works of Bertolt Brecht.
Conference Highlights
About the subject
Pediatric gastroenterology developed as a sub-specialty of pediatrics and gastroenterology. It is concerned with treating the gastrointestinal tract, liver and pancreas of children from infancy until the age of eighteen. The principal diseases associated with it are acute diarrhea, persistent vomiting, gastritis, and problems with the development of the gastric tract.
Pediatric gastroenterology has reached great heights in North America and Europe. It began with the speciality of pediatrics, which was developed along with children's hospitals in the 19th century. The concept of specialists concentrating on organ specific specialties started around the same time. Dr. Samuel Gee contributed to the development of the specialty in London with his focus on serious clinical conditions in children remarkably celiac disease and cyclic vomiting syndrome.
Who can participate?
Nutritionists
Pediatricians
Gastroenterologists
Physicians
Surgeons
Hepatologists
Tracks/Sessions
Functional gastrointestinal issues are common with grievances of stomach pain. Children with such issues suffer with frequent pain in the middle abdomen. When the pain or discomfort of the abdomen is suppressed by the bowel movements or stooling, the condition is said to be Irritable Bowel Syndrome (IBS). Symptoms of IBS include weight loss, blood in the stool, a family history of IBS and many more. Medication or treatment for such disorders depend based on the symptoms. There are even non-drug medicines, like, dietary changes, counselling, use of probiotics, relaxation techniques etc. Apart from abdominal pain, other GI disorders include:
GERD
Celiac Disease
Lactose Intolerance
Malabsorption
Vomiting and regurgitation
Colic and Gas
Infections and Motor diseases
Peptic ulcers
Everybody experiences a stomach upset or abdominal pain from time to time. But, if the problem persists for a longer time or occurs frequently, it could be a sign of something critical. Many individuals have at least one immune system related digestive disorders, commonly termed as gastrointestinal related autoimmune disorders which are conditions that occur when the immune system of the body wrongly attacks a part of the gastrointestinal tract. Most of these are generally normal, and certainly not rare conditions. Some of them that are commonly observed in children are: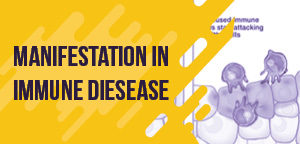 Autoimmune hepatitis
Celiac disease
Type 1 diabetes
Systemic vasculitis
Wegener granulomatosis
Churg-Strauss syndrome
Collagen vascular diseases
Various gastrointestinal disorders are acquired or have a hereditary predisposition engaged with disease expression. Latest research has revealed the genes that are responsible for the cause of these diseases. A few conditions now have genetic testing available for finding asymptomatic members of the family or to diagnose. Although, certain genes have been related with different infections, the development of the condition is not completely understood.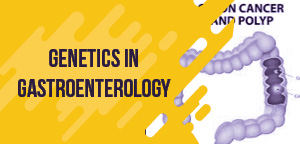 Congenital GI anomalies
Inherited colon cancer syndromes
Juvenile polyposis
Hereditary hemochromatosis
Polycystic liver disease
Pediatric liver diseases are not very common. Hepatitis is more common in children. Hepatitis B and Hepatitis C are the major causes of liver cancer. These liver disorders could be due to drug overdose, genetic or metabolic disorders, impaired drug metabolism or damage to the pancreas or biliary duct caused by infection, bleeding, obstruction or cancer. Other liver disorders include jaundice, fatty liver disease, liver cirrhosis and many more.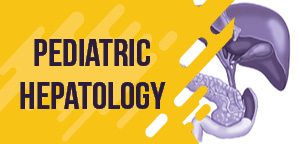 Cholestatic liver disease
Viral hepatitis
Crigler-Najjar syndrome
Liver tumors
Hyperbilirubinemia
Wilson disease
Peroxisomal disorders
Vascular diseases
Cirrhosis and portal hypertension
There are numerous inherited or genetically acquired pancreatic disorders in children. Depending on the condition acquired, side effects may develop at any time from birth to adulthood. More than 25 diverse digestive enzymes which are secreted into the digestive tract to separate dietary protein, fat and starches into simple molecules are made by the pancreas. These simple molecules later het absorbed into the body. Maximum reserve capacity of the pancreas must be lost before the pancreas fail and symptoms of swelling and malabsorption develop. Children suffering with GI issues due to pancreas failure need to enzyme replacement therapy.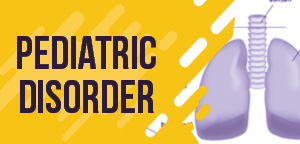 Cystic fibrosis
Pancreatitis
Schwachman Diamond syndrome
Sphincter of Oddi Dysfunction (SOD)
Gallstone disease
Hyperinsulinemia
Annular pancreas
Gastrointestinal (GI) endoscopic methodology has turned to be a fundamental methodology for assessment and treatment of GI ailments. The areas covered under GI endoscopy include signs for indicative and helpful esophagogastroduodenoscopy and ileocolonoscopy; endoscopy for foreign body ingestion and corrosive ingestion, upper and lower gastrointestinal bleeding; endoscopic retrograde cholangiopancreatography and endoscopic ultrasonography.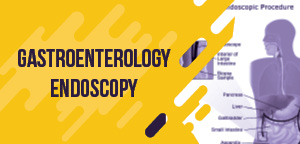 Esophagogastroduodenoscopy
Colonoscopy
Flexible Sigmoidoscopy
Laparoscopic Cholecystectomy
Endoscopic retrograde cholangiopancreatography
Capsule endoscopy
Double balloon enteroscopy
Roentgenographic examination of the gastrointestinal tract is an important aspect in Pediatric radiology. But, it likewise requires a regard for points of interest and information of the conditions that influence the gastrointestinal framework in children. There are various radiographic tests that depend on the age of the child. For example: Barium swallow, small bowel series, ultrasound, CT, MRI, cholangiography, urography and Vaginography.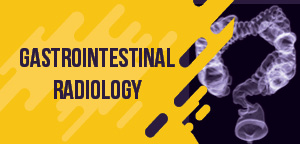 Barium swallow
Small bowel series
Upper GI series
Ultrasound, CT and MRI
Defecography
Cholangiography
Urography
Vaginography
Inguinal Herniography
Gastrointestinal diseases are not specifically caused during pregnancy. Chronic GI disorders require special consideration during pregnancy. The common complications of gastrointestinal diseases in pregnant women include gastrointestinal reflux and inflammatory bowel disease. Nausea, vomiting, dyspepsia and constipation are the common symptoms. These symptoms cause both functional and anatomical changes in the physiology.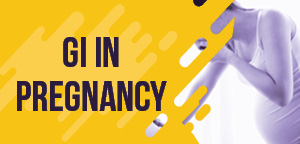 Abdominal pain
Dyspepsia, Nausea and Vomiting
GERD
Hyperemesis Gravidarum
Gallbladder disease
Pregnancy induced liver diseases
Acute fatty liver with pregnancy
Obstetric cholestasis
Gastrointestinal cancer is a condition that affects the digestive tract and its associated organs like the oesophagus, gut, gallbladder, liver, pancreas, small intestine, large intestine, colon, rectum and anus. GI cancer is the most common type of cancer that occurs in children as well as in adults. Diagnosis of GI cancers require endoscopy, followed by biopsy of the suspected portion of the GI tract. Treatment should depend on the location of the tumour, the tissues it has invaded and the type of cancer.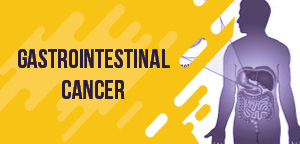 Gastrointestinal Stromal Tumors (GISTs)
Bile duct cancer
Pancreatic cancer
Liver cancer
Appendix cancer
Cancer of unknown primary (CUP)
Carcinoid tumors
Oesophageal cancer
Stomach cancer
Hereditary cancer syndrome
There are various Pediatric conditions that require surgical treatment. Congenital anomalies develop during the development of the baby. Some of the gastrointestinal conditions in children that require surgeries are appendicitis, biliary atresia, hepatoblastoma, neuroblastoma, congenital cystic adenomatoid malformation, oesophageal atresia, tracheoesophageal atresia and many more.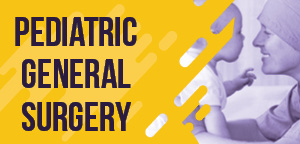 Appendicitis
Biliary Atresia
Short bowel syndrome
Oesophageal Atresia
Gastroschisis
Thoracic surgery
Spleen disorders
Tracheoesophageal fistula
Hernia
Hirschsprung's disease
The intestinal microbiota is a complete collection of bacteria and microbes within the gastrointestinal tract. The GIT contains tens of trillions of microbes, including a wide range of species, the majority belonging to the phyla Firmicutes and Bacteroidetes. The microbiome of the gut contains approximately 3 million genes that are unique. The microbes and the GIT share a symbiotic relationship between each other. The microbes help to get energy from food and synthesis of vitamins and amino acids, thereby offering protection from pathogens. Damage to the intestinal microbiota homeostasis is found to be associated with inflammatory bowel disease (IBD), irritable bowel syndrome (IBS), celiac disease, food allergies, type 1 diabetes, type 2 diabetes, cancer, obesity, and cardiovascular disease.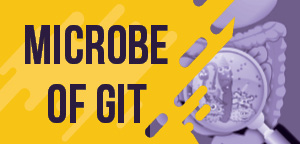 Bacteroidetes
Firmicutes
Actinobacteria
Proteobacteria
Helicobacter pylori
Microbes and immune regulation
Musculoskeletal diseases
Probiotics and Prebiotics
Gastrointestinal complaints or otherwise called symptoms are common medical conditions that include stomach upset, indigestion, nausea, vomiting, gas in the GI tract, or changes in bowel habits (e.g., diarrhea, constipation).
Gastrointestinal problems occur when the mucous membrane of the digestive tract is inflamed, irritated and infected. Vomiting, diarrhea, aches and fever may accompany gastrointestinal problems. Common causes of gastrointestinal problems are viruses, food-borne illness Gastrointestinal problems may last from one day to more than a week, depending on the cause.
Some common symptoms of GI diseases are:
Difficulty in stool movement, Irregular bowel habits, Rectal bleeding, Fistula, Stomach cramps, Flatulence, Incontinence, Hemorrhoids, Diverticulitis. There are some GI diseases that are asymptomatic.
GI disease is diagnosed by the following tests:
· Ultrasound – A probe is inserted in your anal area to see if the nerves respond and if there are scar tissues around the area.
· X-Ray – It is helpful when you want to spot signs of malformations.
· MRI – A more in-depth look at the inside of your body.
· Colonoscopy or Endoscopy – A probe is inserted either through your mouth or via the anus, depending on where the possible problem lies. The camera then takes note of any irregularities in the passage so that the doctor can make the diagnosis.
Treatment of GI diseases depends on the type of gastrointestinal disease. Some of the treatment methods are:
· Antibiotics – to prevent the infection from spreading.
· Surgery – to remove the problem or to implant a device that helps your body cope with the disease.
· Diet – Intake of foods that give your body the essential nutrients to fight the disease.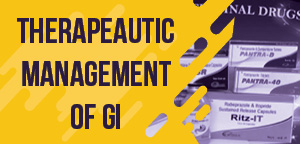 Pharmacologic interventions
Nonpharmacologic interventions
Therapeutic agents and targets
Immunosuppressive and maintenance therapies
Corticosteroids, immunomodulators and biologics
Randomized clinical trials
Vaccination strategies in Pediatric GI diseases
Health maintenance
The gastrointestinal (GI) tract is essentially in charge of acquiring and digesting food, retaining supplements and water, and removing wastes from the body through defecation. A proper diet and functioning GI tract are necessary for the delivery of supplements, prevention of nutritional deficiencies and repair of damaged intestinal epithelium. Although both the supplements and non-nutritional segments of diet are essential to the health of GIT, they additionally might cause or show impact on the GI pathology. A perfect diet plan may profoundly affect intestinal recuperation and management of interminable or serious GI sickness.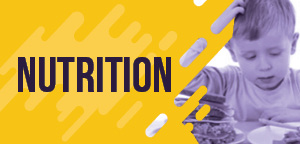 Nutritional requirements
Nutritional assessment
Special diet
Enteral Nutrition
Parenteral nutrition
Obesity
Malnutrition
Feeding disorders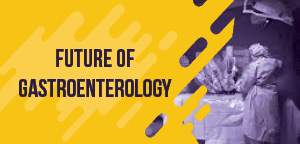 The gastroenterologist of the future will face great changes in the scope and delivery of health care, driven by significant economic and demographic pressures, social trends, and technological innovations and scientific advances.
The changing economics of health care is a major driver of change. Because health care costs have been rising at unsustainable rates for businesses and families, payers and consumers are increasingly demanding demonstrable transparency, quality, and value. In addition, rising consumerism and competition within the health care system will demand that gastroenterologists add demonstrable value to health care through differentiation of skills, innovation, and demonstrable quality, defined as both traditional measures of morbidity and mortality and through measures of patient access and satisfaction as well as cost efficiency.
Future gastroenterologists will have substantial opportunities to add health care value because advances in genetics, proteomics, and related fields hold the promise of improved disease prevention and targeted pharmacologic interventions. Advances in information technology, imaging, and endoscopy will make data increasingly available and will facilitate improved disease diagnosis and management. Gastroenterologists will play important roles in both clinical arenas, providing advanced endoscopic procedures and managing broad-based health care teams caring for individuals with complex gastrointestinal (GI) problems, and in management areas, such as creating and administering wellness programs that address costly chronic diseases such as alcohol abuse, obesity, and other common problems.
Trends
Robotic surgery
Revolutionary treatment procedures: Antiviral therapy
Developments in imaging techniques and instrumentation
Increase in use of biologics
Healthcare-driven structural changes
Awareness and improvement programs
Use of electronic health records and support technology.
Neonatology is a branch of paediatrics that deals with the premature or ill infants. It is a medical and hospital-based specialty which includes taking care of the new born babies, it is usually practiced in neonatal intensive care units.
Track 16: Neonatal and Pediatrics Nutrition | Gastroenterology Conferences | Gastroenterology Events | Gastroenterology Meetings | Gastroenterology 2018 | Hepatology Conferences | Hepatitis Conferences | Nutrition Conferences
Pediatrics is the branch of medication that incorporates the therapeutic care of newborn children, kids, and young people. Neonatology is a branch of pediatrics that deals with the premature or ill infants. The new-born infants who are suffering from low birth weight, congenital malformations, sepsis, pulmonary hypoplasia, birth asphyxias and prematurity are treated in consideration. Practicing physician in the area of neonatology is referred as neonatologist and Pediatrics is referred as pediatrician.
Safe, long-term parenteral nutrition was first inculcated new-born by the starting 1972. Since that time, it has subsidized vitally to the survival of many children around the world. Soon the new changes in the parenteral nutrition, however, it added a serious problem associated with it. Uniqueness in the characteristics of the neonatal has added to the implementation of the pediatrics nutrition in itself.
Malnutrition or malnourishment is a condition that results from eating a diet lacking in nutrients. Malnutrition in children is especially harmful. The damage to physical and cognitive development during the first two years of a child's life is largely irreversible. Malnutrition also leads to poor school performance, which can result in future income reduction. Adults who were undernourished as children are at risk of developing diseases such as obesity, diabetes and cardiovascular issues.
These diets provide adequate nutrition for the child of any developmental age and will aid in establishing good eating habits.: These diets are based on the basic food groups with considerations of the Recommended Dietary Allowances (RDA) for age. Food group quantities may be divided to include between-meal snacks. The age of the child will determine consistency and amount of foods to be eaten. Education, with the support of the health care community, combined with health policy and environmental change to support optimal nutrition and physical activity, are central to this health strategy.
Breastfeeding, also known as nurturing, is the feeding of babies and young children with milk from a woman's breast. Breastfeeding is the normal way of providing young infants with the nutrients they need for strong growth and progress. Colostrum, the yellowish, sticky breast milk produced at the end of pregnancy, is suggested as the perfect food for the new born. Breastfeeding has a number of reimbursements to both mother and baby.
Baby food is any soft, easily consumed food, other than breastmilk or infant formula, that is made specifically for babies, roughly between the ages of four to six months and two years. The food comes in multiple varieties and tastes. Baby food can be given when the child is developmentally ready to eat. Signs of readiness include the ability to sit without help, loss of tongue thrust, and the display of active interest in food that others are eating.
Probiotics are living bacteria and yeasts that are good for our health, especially to your digestive system. Probiotics are often called "good" or "helpful" bacteria because they aid to keep your body healthy. We can also found them in some diets and supplements. When you lose "good" bacteria in your build with probiotics can support substituting them. They can help balance your "good" and "bad" bacteria to have infants body working like it should be.
Diseases of infants present at birth developing within the first month of birth. Childhood disease and disorder, any illness, impairment, or abnormal condition that affects primarily infants and children. Childhood is a period characterized by change, both in the child and in the instant environment. Changes in the child linked to growth and progress are so striking that it is almost as if the child were a series of distinct yet connected individuals passing through infancy, childhood, and adolescence.
Food allergy is becoming a serious problem around the world, with an estimated 6–8% of youngsters affected at a connected age childhood. It is significant to recognize that the nutritional implications include not only the elimination of essential food from the diet. Clinical awareness is required among health professionals as to the clinical characteristics, epidemiology, study, and supervision of food allergic disorders, as is the inclusion of a dietician as part of the allergy team. The food intake by the children with the unhygienic dietary interference can be an integral part of the allergy consultation.
The categorized problems associated with the permanent or temporary diseases of a new born infant at the time of birth or the diseases developed within a span of first month after the birth. It may be included as the hereditary diseases or the diseases caused when the child is exposed to the environment, the pediatric disorder, illness, impairment or any abnormal condition that can affect the child in a primarily way should be cured in with in a stipulated time. The disorder should be treated with in a small amount of time so that the child born will not be affected by any kind of disorder in the coming future.
The aim of the study of Pediatrics nutrition meeting is to reduce infancy of deaths, control the spread of communicable sickness, promote healthy routines for a long aseptic life and help ease the problems of offspring and youths. It can be acknowledged that this can be reached by learning the primary subject on General Pediatrics. General Pediatrics includes the basic treatments involved for the betterment of pediatric health. The most significant problems can be due to nutritional insufficiencies to the overall health of infancy because growth and development can be seriously hindered by shortages in essential vitamins or nutrients.
Market Analysis
Pediatric gastroenterology is a branch of medicine concerned with treating the gastrointestinal tract, liver and pancreas of children from infancy until age eighteen. The principal diseases that can be treated are acute diarrhea, persistent vomiting, gastritis, and problems with the development of the gastric tract.
The development of the small intestinal biopsy was of particular importance in the emergence of pediatric gastroenterology, leading to an initial focus (in Europe, Australia, and Canada) on celiac disease. The development of the small intestinal biopsy was of particular importance in the emergence of pediatric gastroenterology, leading to an initial focus (in Europe, Australia, and Canada) on celiac disease.
However, an adult gastroenterologist, Margot Shiner, made the first report of a small intestinal biopsy in a child with celiac disease. The 7-yr-old child, she reported, had a flat small intestinal mucosa. It ushered in a whole new era, and from that time on many papers began to appear describing small intestinal mucosal lesions in children in a wide range of disorders.
The global market of pediatric gastroenterology was valued at USD 7,281.6 Million in the year 2014. This market is expected to grow at a CAGR(Compund Annual Growth Rate) of 5.8% during the forecast period (2015–2020) to reach USD 10,209.4 Million by 2020. The growth in this market is mainly driven by the increasing prevalence of pediatric diseases owing to the rising population; increasing use of products in healthcare; and technological improvements in modern techniques. However, the presence of stringent regulations for process approval and medication errors associated with diagnosis may restrain the growth of the market during the forecast period.
It is estimated that through 2027, the GI sector is likely to increase at a 4.7 CAGR. Across product types, multispecialty centers were leading in the market with 65 percent market share in 2017.North America is likely to lead the market through 2027.Factors driving growth include a growing drive to lower healthcare costs and more Medicare spending on ASCs.vv
Learn More
Europe Gastroenterology Universities
Queen Mary University of London| Euroscicon| Pediatric Gastroenterology Conferences| University of Liverpool | University of Hull |University of Nottingham | University of Chester | The Chinese University of Hong Kong| University of Gothenburg | University of Bradford | Pediatric Conferences 2018 | Autonomous University of Madrid| Euroscicon | Catholic University of Valencia| The Autonomous University of Barcelona | Hepatology Conferences | Gastroenterology Conferences | Gastroenterology Conferences 2018 USA | Complutense University of Madrid | Gastroenterology Conferences 2018 Europe | International University of Catalonia | Pediatric Conferences 2018 | Miguel Hernandez University | Pompeu Fabra University | Rovira i Virgili University | The Universitat Oberta de Catalunya (UOC) | Euroscicon | The University of Barcelona (UB) | Pediatric Nutrition Conferences 2018 USA | Universidad Santiago de Compostela | University CEU San Pablo | University of Alacala| University of Alicante | Pediatric Gastroenterology Conferences | University of Cadiz | University of Cantabria | University of Castilla-La Mancha | University of Cordoba | Pediatric Conferences 2018 | Pediatric Gastroenterology Conferences | University of Extremadura | University of Granada | University of Jaen | Gastroenterology Conferences | Hepatology Conferences | University of La Laguna | Pediatric Nutrition Gastroenterology Conferences 2018 USAConferences 2018 USA | University of Lleida | University of Malaga | University of Murcia
USA Gastroenterology Universities
Johns Hopkins School of Medicine | Wash U School of Medicine in St. Louis| Euroscicon | UC San Diego School of Medicine | Pediatric Gastroenterology Conferences | UNC School of Medicine | UT Southwestern Medical School | Maryland School of Medicine | Wake Forest University School of Medicine | University of Cincinnati Academic Health Centre | Pediatric Nutrition Conferences | Gastroenterology Conferences |University of Wisconsin School of Medicine| Euroscicon | Hepatology Conferences | Stony Brook School of Medicine| Vermont College of Medicine | Tufts University School of Medicine | Wayne State School of Medicine | Penn State Hershey College of Medicine | Pediatric Nutrition Conferences 2018 USA | UMASS School of Medicine | Pediatric Gastroenterology Conferences | Pediatric Gastroenterology Conference |Warren Alpert Medical School | Uniformed Services University of the Health Sciences | Gastroenterology Conferences 2018 USA | Rutgers New Jersey Medical School| Euroscicon | Gastroenterology Conferences | Oklahoma College of Medicine | San Juan Bautista School of Medicine | Pediatric Conferences 2018 | Charles R. Drew University of Medicine and Science | Gastroenterology Conferences 2018 Europe | University of Virginia Medicine | University of Maryland | Hepatology Conferences | University of Alberta | Pediatric Gastroenterology Conference | University of Arizona Health Sciences | Gastroenterology Conferences 2018 Europe | American College of Gastroenterology
Asia Gastroenterology Universities
Asian Institute of Gastroenterology | Endoscopy Asia | Euroscicon | Calcutta School of Tropical Medicine | NUS Executive Education | Roland Duke-NUS Medical School| Ago Medical and Educational Center | Pediatric Gastroenterology Conferences | Cebu Institute of Medicine | Gastroenterology Conferences 2018 USA | Rawalpindi Medical University | Government Dental College| EuroSciCon | National University of Singapore | Muhammad Medical College | Pediatric Nutrition Conferences 2018 USA | International University - Cambodia (IU) | Hepatology Conferences | University of Health Sciences - Cambodia (UHS-C) | University of Puthisastra (UP) | Akaki Tsereteli State University | EuroSciCon| David Agmashenebeli University of Georgia | Tbilisi State Medical University | Pediatric Gastroenterology Conferences | Hashemite University | Gastroenterology Conferences 2018 Europe | Jordan University of Science and Technology | Mutah University | Pediatric Nutrition Conferences | University of Jordan | Nanyang Technological University| Euroscicon | National University of Singapore | Hepatology Conferences |Mordovian Ogarev State University | Moscow Medical Stomatology Institute | Omsk State Medical Academy | Pediatric Conferences 2018 | Tra Vinh University | Vietnam National University, Hanoi | Vinh Medical University | Aino University |
Europe Gastroenterology Societies
The European Section and Board of Gastroenterology and Hepatology | European Association for the Study of the Liver | Hepatology Conferences | World Gastroenterology Organization | European Liver Patients Association | Albanian Association of Gastroenterology & Hepatology| Gastroenterology Conferences 2018 USA | Austrian Society of Gastroenterology & Hepatology | Byelorussian Gastroenterology Association | EuroSciCon | Royal Belgian Society of Gastroenterology | Gastroenterology Conferences 2018 Europe | Flemish Association for Gastroenterology (VVGE) | Gastroenterology Conferences 2018 USA |Association of Gastroenterologists & Hepatologists of Bosnia & Herzegovina | Bulgarian Society of Gastroenterology | Pediatric Gastroenterology Conferences | Croatian Society of Gastroenterology | Czech Society of Gastroenterology | Pediatric Nutrition Conferences 2018 USA| Estonian Society of Gastroenterology | Pediatric Nutrition Conferences| Finnish Society of Gastroenterology | French National Society of Gastroenterology | Hellenic Society of Gastroenterology| Gastroenterology Conferences 2018 USA | Hungarian Society of Gastroenterology | The Icelandic Gastroenterology Society | Irish Society of Gastroenterology | Pediatric Conferences 2018 | Italian Society of Gastroenterology | Latvian Association of Gastroenterologists | Gastroenterology Conferences 2018 Europe | Lithuanian Society of Gastroenterology | Macedonian Society of Gastroenterohepatology | Gastroenterohepatology Association of Montenegro | Gastroenterology Conferences 2018 Europe| Netherlands Society of Gastroenterology | Norwegian Gastroenterological Association | Polish Society of Gastroenterology | Portuguese Society Of Gastroenterology | Romanian Society of Gastroenterology & Hepatology | Gastroenterological Scientific Society of Russia | Pediatric Conferences 2018 | Russian Gastroenterological Association | Pediatric Gastroenterology Conferences | Association of Serbian Gastroenterologists | Gastroenterology Conferences | Slovak Gastroenterological Society | Slovenian Society for Gastroenterology and Hepatology | Spanish Gastroenterology Foundation | Gastroenterology Conferences 2018 USA | Spanish Society of Digestive Pathology | Pediatric Conferences 2018 | Swedish Society for Gastroenterology | Hepatology Conferences | Swiss Society of Gastroenterology | Pediatric Nutrition Conferences 2018 USA | Ukrainian Gastroenterology Association | British Society of Gastroenterology | European Society of Gastrointestinal and Abdominal Radiology | Pediatric Nutrition Conferences | European Society of Gastrointestinal Endoscopy | Gastroenterology Conferences 2018 Europe | European Society of Pediatric Gastroenterology | Gastroenterology Conferences | European Study Group of Pancreatic Cancer
USA Gastroenterology Societies
American Association for the Study of Liver Diseases (AASLD) | North American Society for Pediatric Gastroenterology, Hepatology and Nutrition | Gastroenterology Conferences 2018 Europe | Gastroenterology & Hepatology Associates | Hepatology Conferences | Pediatric Nutrition Conferences | American College of gastroenterology | Pediatric Nutrition Conferences 2018 USA | American Gastroenterological Association | Gastroenterology Conferences 2018 Europe | American Society for Gastrointestinal Endoscopy | American Hepato-Pancreato-Biliary Association | Canadian Liver Foundation | International Association for the Study of the Liver | International Hepato Pancreato Biliary Association | Hepatitis B Foundation | Hepatitis Foundation International | Pediatric Gastroenterology Conferences| American Liver Foundation | Gastroenterology Conferences 2018 USA | Canadian Association of Gastroenterology | EuroSciCon | Canadian Association for the Study of the Liver | Gastroenterology Conferences | Pediatric Conferences 2018 | American Pancreatic Association | Associates in Gastroenterology | Canadian Liver Foundation (CLF) | Gastroenterology Conferences 2018 USA | Canadian Society of Gastroenterology Nurses and Associates | Massachusetts Gastroenterology Association| Gastroenterology Conferences 2018 USA | Michigan Society of Gastroenterology Nurses and Associates | Pediatric Gastroenterology Conferences| Hepatology Conferences | Mississippi Gastroenterology Society | Gastroenterology Conferences | American Society for General Surgeons | Philippine Society of General Surgeons
Asia Gastroenterology Societies
The Asia-Pacific Primary Liver Cancer Expert Association | The Asian Pacific Association of Gastroenterology | Pediatric Conferences 2018 | Asian Pacific Association for the Study of the Liver | International Society for Digestive Surgery | | Hepatology Conferences | Gastroenterological Society of Australia | Gastroenterology Conferences | International Society for Digestive Surgery | Taiwan Liver Cancer Association | The Korean Association for the Study of the Liver | Pediatric Gastroenterology Conferences| The Asia-Pacific Primary Liver Cancer Expert Association | Australia and New Zealand Hepatic Pancreatic and Biliary Association Incorporated | Gastroenterology Conferences 2018 Europe | Australian Gastrointestinal Endoscopy Association | Philippine Society of General Surgeons | Pediatric Nutrition Conferences | Gastroenterological Society of Australia | EuroSciCon | Indian Association of Gastrointestinal Endosurgeons | Australasian Gynaecological Endoscopy and Surgery Society | Pediatric Nutrition Conferences 2018 USA | Japan Gastroenterological Endoscopy Society(JGES)| Gastroenterological Society of Singapore | Pediatric Gastroenterology Conferences | Indian Association of Surgical Gastroenterology | Malaysian Society of Gastroenterology and Hepatology | Gastroenterology Conferences 2018 Europe | New Zealand Society of Gastroenterology | Hepatology Conferences | The International Society for Gynecologic Endoscopy | The Ohio Gastroenterology Society | Veterinary Endoscopy Society | Pediatric Nutrition Conferences 2018 USA | Philippines Society of Gastroenterology | Gastroenterology Conferences | Saudi Gastroenterology Association | EuroSciCon| Society of Gastrointestinal Endoscopy of India | Pediatric Nutrition Conferences 2018 USA | The Coalition for the Eradication of Viral Hepatitis in Asia Pacific
Europe Gastroenterology Conferences
International Pancreatic Cancer and Liver Disease Conferences June 18-19, 2018 Rome Italy | 6th International Hepatitis & Liver Disease Conferences June 18-20, 2018 Dublin Ireland | International Gastroenterology Conferences June 21-22, 2018 Dublin Ireland | 12th International Abdominal Imaging and Endoscopy Conferences June 28-29, 2018 Amsterdam Netherlands | Euro International HCV Conferences June 28-30, 2018 Amsterdam Netherlands | World Gastroenterological Conferences July 16-17, 2018 Frankfurt Germany | International Diabetes, Endocrinology & Metabolism Conferences July 16-18, 2018 Prague Czech Republic | Hepatology & Hepatitis Annual Conferences Aug 9-10 , 2018 Prague , Czech Republic | 13th Euro-Global Gastroenterology Conferences August 20-21, 2018 Rome, Italy | International Gastroenterology Education Conferences September 06-07, 2018 London, UK | International Colorectal Cancer Conferences October 11-12, 2018 Zurich Switzerland | International Pediatric Gastroenterology Conferences October 22-23, 2018 Berlin Germany | European Diabetes and Endocrinology Conferences November 26-27, 2018 Dublin Ireland | International Clinical Gastroenterology & Hepatology Conferences December 07-08, 2017 Madrid Spain | 2nd International Digestive Disease Conferences December 07-08, 2017 Madrid Spain
USA Gastroenterology Conferences
11th Diabetologist Conferences May 23-24, 2018 New York USA | International Liver Conferences May 25-26, 2018 New York USA | 3rd International Hepatobiliary & Pancreatic Disorder Conferences September 17-18, 2018 Philadelphia Pennsylvania | World Digestive & Metabolic Diseases Conferences September 21-22, 2018 Vancouver Canada | 2nd International Clinical Diabetes, Diabetic Medication &Treatment Conferences September 27-29, 2018 Montreal Canada | International Diabetes and Diabetic Nursing Care Conference September 28-29, 2018 Montreal Canada
Asia Gastroenterology Conferences
6th International Hepatology Conferences May 16-17, 2018 Osaka Japan | 14th International Gastroenterology & Endoscopy Conferences May 21 & 22, 2018 Singapore | International Diabetes and its Complication Conferences May 28-29, 2018 Osaka Japan | 15th International Digestive Disorders and Gastroenterology Conferences July 11-12, 2018 Sydney Australia | International Diabetes, Hypertension & Metabolic Syndrome Conferences July 30-31, 2018 Melbourne Australia | 16th International Gastroenterology and Digestive Disorder Conferences 6-7 August, 2018 Abu Dhabi UAE | 15th International Gastroenterology & Therapeutics Conferences August 6-7, 2018 Osaka Japan | 29th International Prevention of Diabetes and Complication Conferences September 27-28, 2018 Berlin Germany | World Summit on Liver Cirrhosis and Hepatitis Oct 22-23, 2018 Osaka Japan | 11th International Gastroenterologists Conferences December 14-15, 2017 JW Marriott Dubai UAE
Gastroenterology Companies in Europe
Sequana Medical | Versantis AG | CYP Design | Promethera Biosciences | Wilson Therapeutics| Gastroenterology Conferences | Pediatric Nutrition Conferences | Defini GEN | Biotie Therapies | iQur (formerly HepCgen) | DLiver AS | Hepatology Conferences | Humedics | Cytonet | Ildana Biotech | CAScination AG | MDW | CMC Contrast | Organox | HepaRegeniX | Enterome Bioscience | Gastroenterology Conferences | ACC | Perspectum Diagnostics
Gastroenterology Companies in USA
Proteostasis Therapeutics | Ocera Therapeutics | Virobay | Conatus Pharmaceuticals | Perspectum Diagnostics Ltd| Gastroenterology Conferences | Intercept Pharmaceuticals | Cholestech Corporation | Gastroenterology Conferences 2018 Europe | HepQuant | New York Huaqi Bioengineering | Hepatology Conferences | Qualiber | Pediatric Conferences 2018 | Assembly Biosciences | Enanta Pharmaceuticals | Pediatric Nutrition Conferences 2018 USA | FibroGen | Albireo Pharma | Pediatric Nutrition Conferences | Arbutus Biopharma Corporation | Arrowhead Research Corporation | Dicerna Pharmaceuticals | Gastroenterology Conferences | Dimension Therapeutics | Madrigal Pharmaceuticals | Ocera Therapeutics | EuroSciCon | Phaserx | Vital Therapies
Gastroenterology Companies in Asia
Galmed Pharmaceuticals Ltd | Biostar Pharmaceuticals | Raptor Pharmaceuticals | Genfit | Livac Pvt Ltd | Pediatric Nutrition Conferences | Verva Pharmaceuticals| Hepatera | Dimension Therapeutics | ZS Pharma | Pharma corporation of India | Gastroenterology Conferences | Eskag pharma private limited | EuroSciCon | Nexus drugs private limited | Medley Pharmaceuticals Limited | Zambon India Private Limited | Pfiscar India limited | Schwitz Biotech | Pediatric Gastroenterology Conferences|Bravo Healthcare Limited | Pediatric Nutrition Conferences 2018 USA | Spb Pharma | Enal Drugs Private Limited | Merit Organics Limited | Health India Laboratories | Olita Scientific Works | Hepatology Conferences | Zota Pharmaceuticals Private Limited | Gastroenterology Conferences | Flamingo Pharmaceuticals Limited | Nosch Labs Private Limited | Pelcoat formulations
Gastroenterology Jobs in Europe
Highly Specialized Pediatric Dietitian King's College Hospital | EuroSciCon | Hepatology Specialist Consultant in Acute Medicine NHS Foundation Trust Practitioner Central Manchester University Hospitals | Pediatric Nutrition Conferences | Clinical Trial Manager NHS Foundation Trust | Gastroenterology Conferences | Transplant Specialist Nurse Oxford University Hospitals | Pediatric Gastroenterology Conferences | Viral Hepatitis Specialist Nurse Queens Medicine | Gastroenterology Conferences 2018 USA | Consultant General Surgeon Private health care company Bristol | Hepatology Conferences | Pediatric Conferences 2018 | General Surgeon Medical Search International | Gastroenterology Conferences 2018 Europe | Scientific Safety Advisor or Toxicologist Lush England | Hepatology Medical director INTEGRIS Health | Pediatric Nutrition Conferences | Hepatologist World Overseas Services
Gastroenterology Jobs in USA
Transplant Assistant Northwestern Memorial Hospital | Coordinator-Transplant Loma Linda University Health | Pediatric Nutrition Conferences | Solid Organ Transplant Clinical Pharmacist UVA Health System | Gastroenterology Conferences 2018 USA | Nurse Manager Surgical Transplant Clinical Management Consultants | Liver Transplant Coordinator Kaiser Permanente | Gastroenterology Conferences | Transplant Hepatology Physician UT Southwestern Careers | Pediatric Nutrition Conferences 2018 USA | Senior Physician Recruitment and Retention Consultant American Association for the Study of Liver Diseases | Gastroenterology Conferences | Pediatric Nutrition Conferences | Gastroenterology Conferences 2018 Europe | Liver Disease Physician University of Texas Southwestern Medical School | Pediatric Conferences 2018| Clinical faculty/ DOQ University of Utah – Employment | Chair and Division Chief of Pediatric Gastroenterology and Hepatology EHealth Careers | EuroSciCon | Academic Gastroenterologist and Hepatologist University of Nebraska Medical Center College of Nursing | Hepatologist Saint Lukes Health System | Pediatric Gastroenterology Conferences | Chief Pediatric Gastroenterology Roderick Matthews Chair State of West Virginia | Pediatric Conferences 2018 | Gastroenterologist The Brooklyn Hospital Center | Gastroenterology Conferences 2018 USA | Chief Gastroenterologist UVA Health System | General Surgeon Care Mount Medical | Pediatric Nutrition Conferences 2018 USA | Organ Procurement Specialist Northwestern Memorial Hospital | Director of Pediatric Hepatology and Transplant The University of Texas Southwestern Medical School | EuroSciCon | Digestive and Liver Disease Physician UT Southwestern Careers
Gastroenterology Jobs in Asia
Clinical Nurse Hepatology Queensland Government | Pediatric Nutrition Conferences | Gastroenterologist Xigent | Gastroenterology Conferences 2018 Europe | Liver Transplant Coordinator NSW health | Gastroenterology Conferences | Pediatric Nutrition Conferences 2018 USA | Clinical Nutrition Royal Childrens Hospital | Pediatric Nutrition Conferences | Specialist Gastroenterologist Skilled Medical Bundaberg | Liver Transplant Coordinator Queensland Government | Pediatric Conferences 2018 | Research Scientist CSIRO | EuroSciCon | Senior Medical Officer Endocrinologist Lady Cilento Childrens Hospital | Gastroenterology Conferences | Nurse Educator Diabetes Royal Childrens Hospital | Specialist General Medicine and Endocrinologist | Wavelength International | Gastroenterology Conferences 2018 USA | Staff Specialist in Paediatric Endocrinology St George Hospital